Autumn is finally here, and it's hitting Massachusetts in full force! It's that time of the year where homeowners are itching to commemorate fall with seasonal decor.
But while the pumpkins and hay bales look fabulous framing your door, the rest of your landscape is looking pretty lackluster from an active summer. One surefire way to enliven your landscape is to plant some vibrant flowers— maybe even a mighty tree.
Here are six fall planting tips to bring life to your New England landscape:
1. Aerate & Overseed
Fall is the ideal time to aerate and overseed/sod any bare patches of grass that have developed from heavy summer foot traffic and intense sun. The temperatures are cool enough for your seeds to have time to root and grow before the frost sweeps in.
Not only can covering these bare patches help your turf resist infection and disease during the chilly weather, but it also means less work regrowing your grass come spring. Learn more about the benefits of aerating and overseeding here.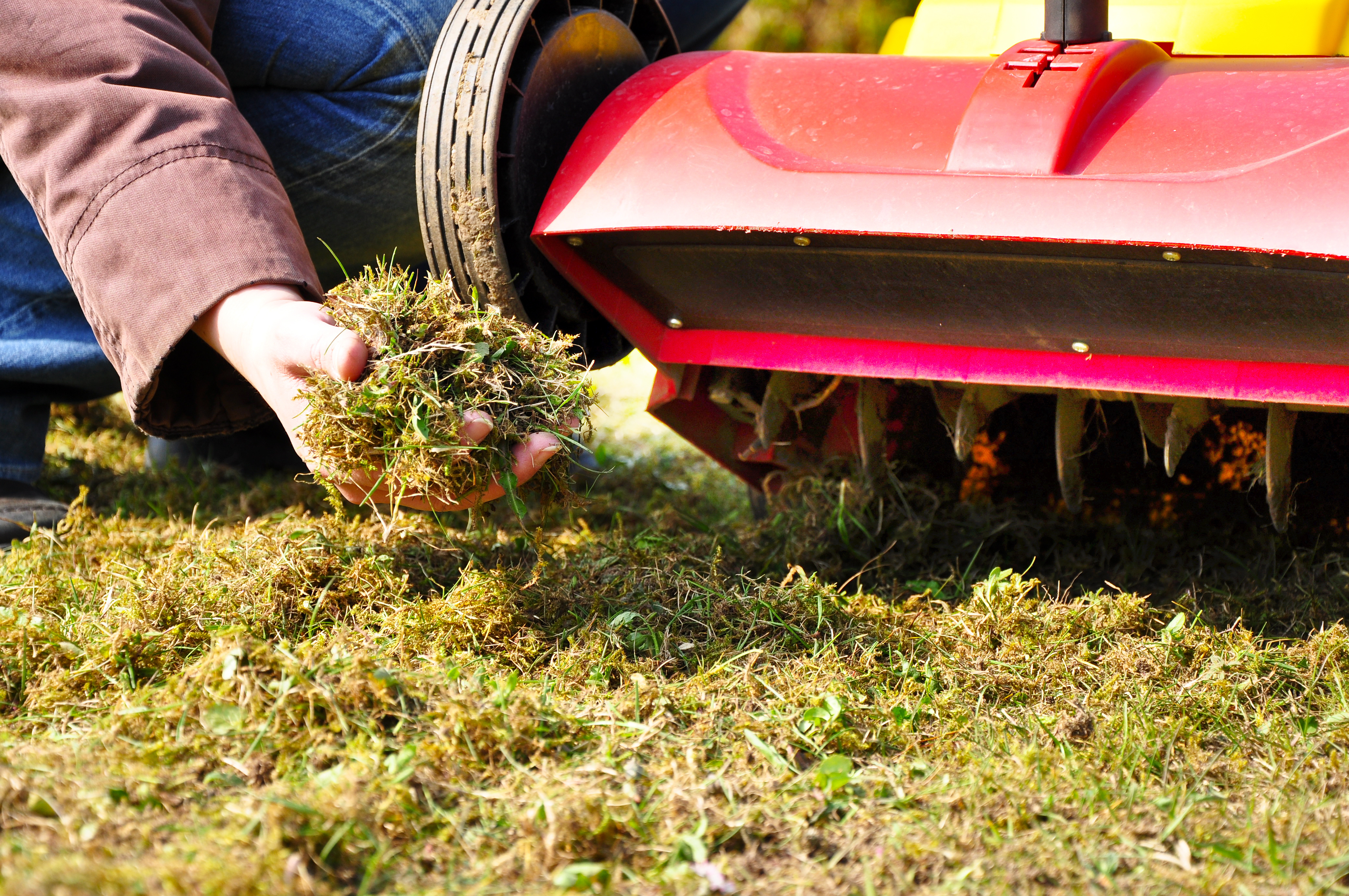 2. Fertilize & pH Balance
Autumn is also a wonderful time to fertilize your grass. Before fertilizing your turf, we typically check your soil's pH levels, which will tell us what important nutrients your soil is lacking to whip up a custom solution for your landscape.
Adding organic nutrients to your soil helps to strengthen your plants and build a reserve of minerals for the harsh winter ahead. We recommend a monthly fertilization from September through November for our client's Massachusetts properties to winterize your landscape and promise a green return come spring.
3. Pot Annuals
Your local nursery are bound to be stocked with lovely fall flowers and foliage during this time of the year. But remember, most of these plants are annuals, meaning that they'll only last a few weeks and die off. Because of this, they aren't ideal for planting in the ground, as you'll have to uproot and replace them come spring.
Instead, plant those pretty flowers in pots, which can be easily dumped and used for compost. In fact, we have a great post for creating your own DIY compost bin for $20, which you can use to nourish your garden come spring. Here are five lovely autumn annuals to pot in the northeast.
4. Establish New Trees & Shrubs
If you've been talking about wanting to plant new trees or shrubs, fall is the best time to do it in Massachusetts. That's because the ground is cool and soft, and the temperatures moderate for your fresh plants to properly establish and root.
If you will be mulching, be cautious of using a heavy hand. Piling too much mulch around your new plants can "suffocate" them. Plus, this extra matter can retain a lot of moisture, which can oversaturate your plants during a rainy fall. Read more about the dangers of over-mulching here.
5. Get Your Bulbs in the Ground
Who doesn't love the beautiful gold, pinks and creamy whites of daffodils, tulips, and daffodils? The only problem is, these bulbed floras need time to establish their root systems before the cold hits— just like your new trees and shrubs.
Be sure to get these flowers in their garden beds before October, preferably in September. Here are some great tips for planting bulbs.
While some perennial flora can be planted in your soil during the fall, many blooming plants are planted in the spring. Ask us about the right plants to get in the ground this fall in Massachusetts.
6. Grow Herbs & Garlic
Autumn is an excellent time to plant aromatic herbs to enliven your windowsill or garden. Grace your space with the comforting scents of lavender, rosemary, mint or your favorite herb.
Garlic is another popular food to plant during the fall in your New England garden. The cloves need time to settle; they go "dormant" throughout the winter and start germinating come spring. After the cold passes, you'll have a pleasant surprise emerging to dice in your kitchen.
Complement Your Plants with Fall Decor
While this isn't exactly a fall planting tip, there's nothing like complimenting your freshly planted beauties with festive decor. "Natural" elements like hay bales and corn stalks pair well with planted life, as do pumpkins and gourds picked right off the vine from a day at the pumpkin patch.
But that's not all. Check out our post on Creative Outdoor Fall Decorations to Celebrate Autumn in Style for tips on mood lighting and other cozy touches to create a wow-worthy fall landscape.

Think Ahead with Our Help
Planting new life this fall can transform your faded summer space into an inviting spot for entertaining and welcoming guests.
But it's hard to know how to properly prepare for planting, what exactly to plant and how to protect your landscape from the upcoming winter season.
Here at Swazy & Alexander, we know exactly what your property needs. From stunning cold-resistant plants to shrub and tree wrapping, we ensure that your investment will last long beyond the fall.
Give us a call at (855)-391-1343 for lawn installation, including seeding or sodding as well as tree, shrub and floral planting.