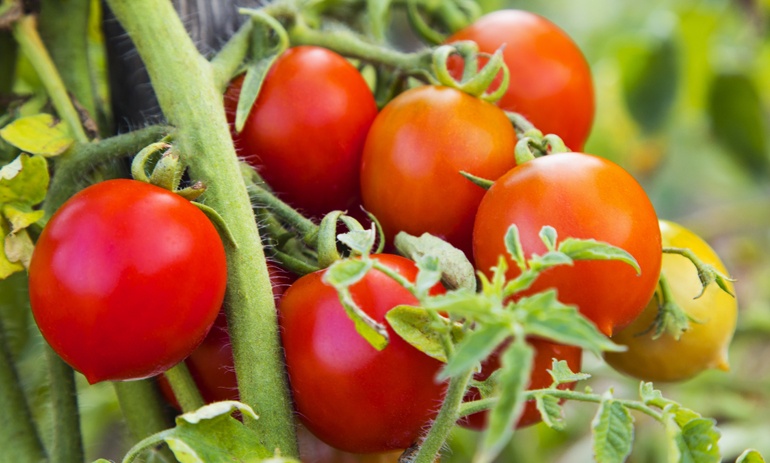 Ok folks here's garden post version 2.3… or something like that!
We have solved the puppies in the garden dilemma by putting Dogwatch flags arounf the beds and training them just like on the fence around the perimeter of the yard.  Rudder (our old girl) won't even consider going near it anymore.  Although Naboo (our puppy) got into my tray of germinating seeds. Only a couple of the cucumbers survived that encounter.  They went into the ground yesterday to avoid any other mishaps!
Things are growing nicely, the tomatoes are flowering so they will be developing fruit soon.  Here's what I'm noticing so far; The tomatoes that we started from seed are growing taller faster than the ones we bought already started in pots,  but the ones we bought are fuller with leaves.  We have 3 different varieties of bought and 1 type that we germinated. They all have the same growing medium now, so I figure whatever the soil/ fertilizer is that was used to start the bought ones is responsible for the similarities in these plants.
The lettuce is delicious. I picked a nice bowl of it yesterday and should be able to do that consistently going forward.  Now that the beans aren't uprooted daily by dogs they are putting out lots of new growth.  The soil moist is a huge help in reducing the watering.  Where it's been so wet and overcast lately I'm only had to water some things every other day, with the lower steps of the tiered planter is going 2 days frequently. Happy to say no pests problems yet!